Buy Glory 580 At IIMS 2018, Get Rp 15 Million Cash Back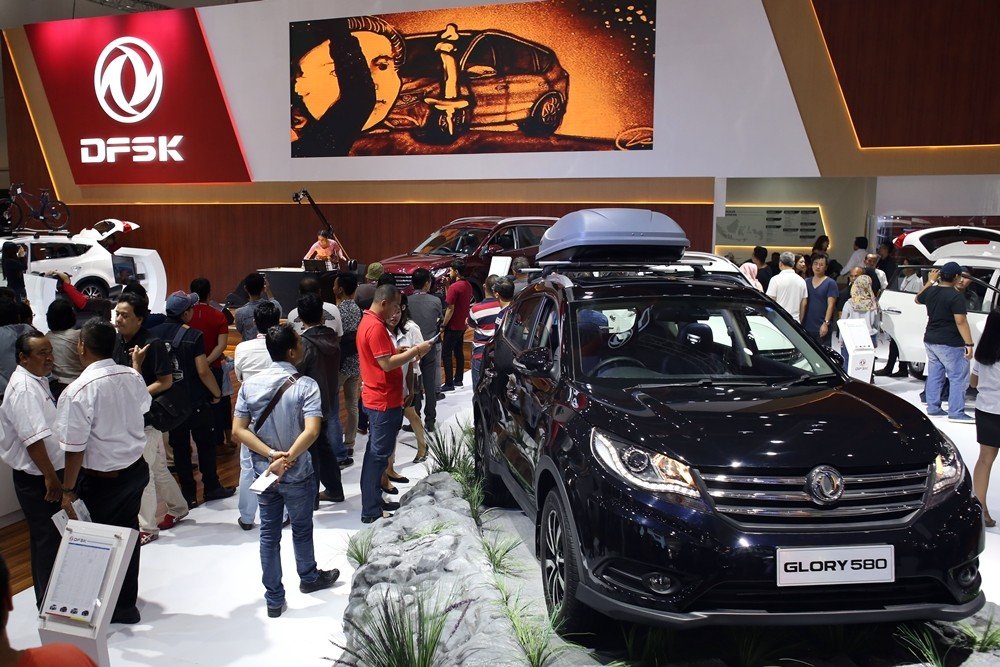 In Indonesia International Motor Show (IIMS) 2018, DFSK Indonesia gives an attractive offers for consumers who want to buy City SUV Glory 580, with a cash back program worth Rp 15 Million. This makes Glory 580 not only provides a special value from the benefits of its features, but also from the cash back bonus.
"Simply by booking fee of Rp 5 million, the City Glory 580 SUV buyer will get Rp 15 million cash back when they get the car," said Permata Islam (Artha), General Manager Marketing PT Sokonindo Automobile. This offer is valid throughout IIMS 2018, from 19 April to 29 April 2018.
Remarkably, the Rp 15 million cash back offer is not only applicable in IIMS 2018 at JIExpo, Kemayoran, Central Jakarta, but also applies to pre-booking program in other areas in Indonesia such as: DKI Jakarta, Banten, North Sumatera, West Java, Central Java, East Java, South Sulawesi, East Nusa Tenggara and DI Yogyakarta. DFSK Glory 580 which was introduced on the first day of IIMS 2018 is priced from Rp 220 million to Rp 350 million.
DFSK Glory 580 offers super-warranty advantages of up to 7 years / 150,000 km covering warranty period, warranty range, warranty value that creates the highest standards for the Indonesian automotive industry. The warranty range of Glory 580 even covers all vehicles and engines ranging from ECUs, EPS steering systems, air-conditioning evaporators, radiators, and so on, enabling consumers to experience the driving experience entirely without worry.
To find out the driving experience offered by this 7-passenger SUV, IIMS 2018 visitors can try out four DFSK Glory 580 units available in the outdoor Test Drive area. Until the third day of IIMS 2018 (Saturday, 21/4), Glory 580 received a remarkable welcome and recorded more than 100 people who tried it.
"Visitors can find out Glory 580 driving experience in IIMS 2018 test drive area. With the 7 years / 150,000 km super warranty and Rp 15 million cash back, consumers who buy Glory 580 at IIMS 2018 can get the most complete City SUV 7-passengers," Artha stated.