DFSK Glory 580 Became Favorite in IIMS 2018 Test Drive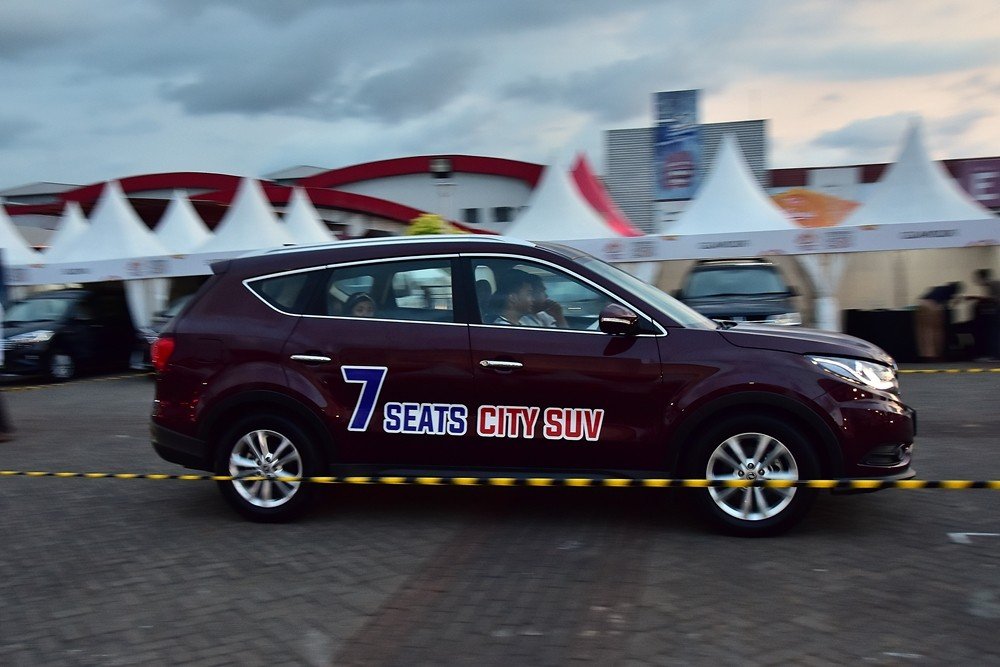 Until the third day of Indonesia International Motor Show (IIMS) 2018, there were 118,912 visitors attending JIExpo, Kemayoran. One of the main attraction in this IIMS is City 7-passenger SUV DFSK Glory 580 which is the latest product of DFSK Indonesia in the Indonesia automotive market.
The product made by Indonesian workers at PT Sokonindo Automobile factory in Cikande, Serang, Banten has become one of the most favorites in IIMS 2018 Test Drive area. Until Sunday (22/4) afternoon, visitors who have tried Glory 580 has exceeded 200 people.
"The design is good, as good as other existing SUVs. For newcomers brand, this car is so good," said Deryl (25 years) when telling of his first impression of Glory 580. "With the existing quality and price offered, this car is really worth-it," he said.
In the Test Drive area, DFSK provides four Glory 580 units that can be tested by IIMS 2018 visitors with two Luxury 1.5 T CVT units, one Comfort 1.5T CVT unit and one Comfort 1.8 5-speed manual unit. To be able to try Glory 580, IIMS 2018 visitors simply register themselves at the DFSK booth at Hall A6B, showing a valid Driver's License (SIM A) and will be accompanied by one salesperson to try the car in the Test Drive area
"By trying Glory 580 directly in the test drive area, our potential customers can know the advantages of this 7-passenger SUV, including the responsiveness of the 1.5 liter turbocharger engine, the smoothness of CVT transmission, the comfort of the cabin with leather seats, audio with 10-inch screen on the type of Luxury, and
how the use of Electronic Parking Brake (EPB)," said Permata Islam (Artha), General Manager Marketing of PT Sokonindo Automobile.
Not only advantages in technical specifications, Glory 580 offer a super-warranty advantage up to 7 years / 150,000 km that creates the highest standards for the Indonesian automotive industry. This is also the main attraction for Firman (50) and Imas (44), a couple who are looking for a new car. "With an affordable price, this car provides a satisfactory completeness for us," said the man from Cilegon, Serang. "But what makes us more interested in this car is the 7 years super warranty," said his wife.
During IIMS 2018, visitors who purchase DFSK Glory 580 are entitled to get Rp 15 Million cash back, simply by signing a booking fee of Rp 5 million.