Enjoy the Convenience of DFSK Glory 580 VIP Shuttle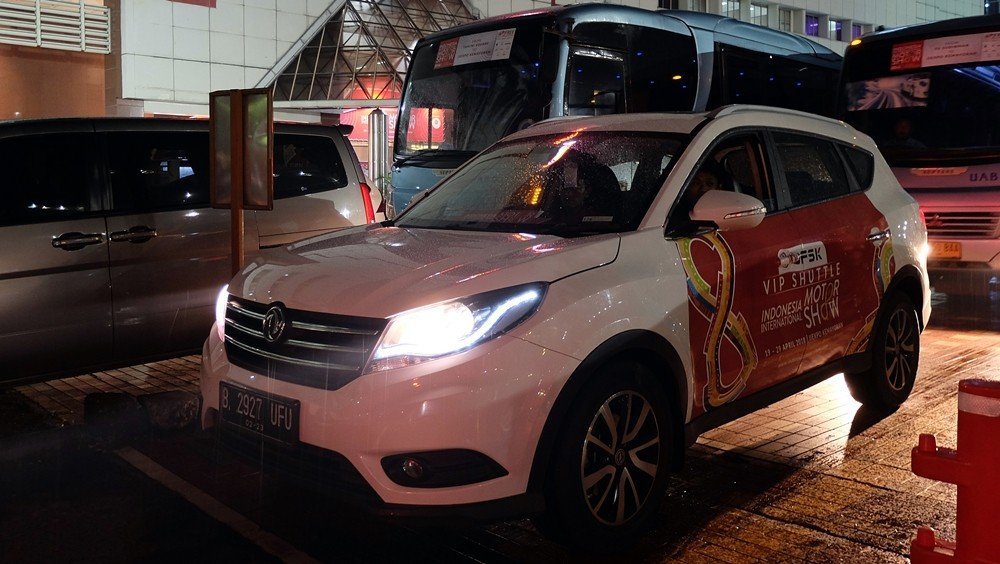 After becoming a favorite choice in the Indonesia International Motor Show (IIMS) 2018 Test Drive area, DFSK Glory 580 is also the choice of IIMS 2018 visitors to go to JIExpo Kemayoran, Central Jakarta. Because this new 7-passenger SUV is exclusively used as a Free VIP Shuttle Car that can be utilized by visitors from three shopping centers in Jabodetabek.
The SUV, introduced as a 7-seats City SUV on the opening day of IIMS 2018 (19/4), operates free from Pondok Indah Mall in South Jakarta, Metropolitan Mall in Bekasi, and Summarecon Kelapa Gading Mall in North Jakarta. "By using the Free VIP Shuttle Car DFSK Glory 580, IIMS 2018 visitors can even feel the comfort of driving with our flagship SUV before reaching the location of the event," said Permata Islam (Artha), General Manager Marketing PT Sokonindo Automobile
A total of eight Glory 580 units used by IIMS 2018 to operate from three Free VIP Shuttle service locations. "Through our participation and cooperation with IIMS 2018, we hope to win the hearts of Indonesian automotive consumers and show quality through our flagship SUV product, DFSK Glory 580," said Artha. "Visitors can also try the Glory 580 SUV in IIMS 2018 Test Drive area," he added.
This DFSK strategy proved effective enough to attract visitors. Aldi (37) expressed interest in Glory 580 after feeling comfortable as a passenger of this SUV from Mall Pondok Indah, South Jakarta. "Sitting in the back row is quite roomy, and leather wrapping seats make it more comfortable. Moreover, the suspension is also quite soft for an SUV," he said. No wonder if upon arrival at IIMS 2018, the man who is domiciled in South Tangerang is also intending to try Glory 580 in the Test Drive area.
Free VIP Shuttle DFSK Glory 580 is operating from 10:30 am until 20:00 pm. For visitors who use the VIP Shuttle DFSK Glory 580, get a chance to get free tickets by following the games in social media. Not only that, for the lucky IIMS 2018 visitors, DFSK Glory 580 also become one of the Grand Prize in this event that will be drawn on the last day of the IIMS 2018.