Super Warranty 7 year/150.000 km from DFSK Glory 580 Gives a Worry Free Guarantee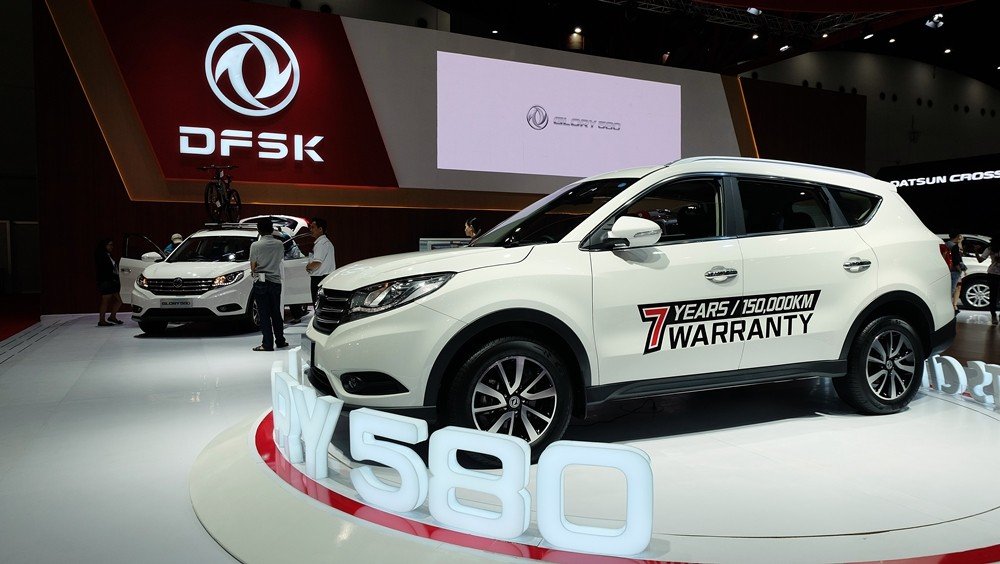 Jakarta, 27 April 2018 – One of the reasons why the 7-seats DFSK Glory 580 City SUV become the center of attention at Indonesia International Motor Show (IIMS) 2018, on 19 - 29 April 2018 is the offer of Super Warranty 7 years / 150.000 km. Warranty period, warranty range, and warranty value up to 7 years or 150,000 km provided by DFSK Indonesia creates the highest standards for the Indonesian automotive industry.
"In order to let Indonesian customers buy and drive GLORY580 with reassurance, we creatively launch the 7 years/150,000km super warranty policy. This is not only the commitment of DFSK on the quality of GLORY580, moreover, it will provide reliable and trustworthy products and service for customers, protecting them along the way and solving any of the worries.," said Franz Wang, Deputy Managing Director of PT Sokonindo Automobile.
Then, what kind of Super Warranty 7 years / 150,000 km guarantee offered by DFSK Indonesia for consumers who buy Glory 580? "Most importantly, we guarantee almost all parts of the vehicle, including the main components of the body, engine and transmission," said Major Qin Marketing Deputy Director of Sales Centre of PT Sokonindo Automobile.
Not only that, Major also states that the main components of chassis, electrical and some accessories parts are also guaranteed for 7 years or 150,000 km. "Components such as interior panel, dashboard, sunvisor, grille, logo, door handle, seats and some other accessories, we guarantee also," he added.
Super Warranty not only gives consumers a worry-free drive in Glory 580, but also a resale value guarantee of Glory 580. Within the warranty period, even if it is sold as a second-hand car, the super warranty of GLORY580 will provide warranty service with the second car owner. "This provides reassurance for the second car owner, and also provides more than 10% increase on car value-preserving rate for the first car owner," said Franz.
During IIMS 2018, visitors can explore more about DFSK Glory 580 quality by trying out four DFSK Glory 580 units available in the outdoor Test Drive area. In the period of April 19 to 29, 2018, DFSK Glory 580 consumers can also get cash back of Rp 15 million just by giving a Rp 5 Million as a booking fee.
***
About PT. SOKONINDO AUTOMOBILE
PT SOKONINDO AUTOMOBILE is a joint venture of Sokon Group (HongKong) company Limited and PT. Kaisar Motorindo Industri from Indonesia, specializing in automotive manufacture. Previously, Sokon Group had teamed up with Dongfeng Motor Corporation, an automotive company owned by Chinese government that markets a product with DFSK brand at global market.
In Indonesia, PT Sokonindo Automobile is also the Sole Authorized Agent of DFSK passenger cars and sell 7-seat City SUV, DFSK Glory 580. Products that manufactured in a modern factory with the principle of Industry 4.0, in Cikande, Serang, Banten, became the first in Indonesia to offer a super warranty of 7 years/150,000 km. In the future the Sokonindo plant will bring more attractive SUV models not only to the Indonesia market but will be also exported to Southeast Asia market as well as other worldwide markets.