Own the Best 7 Seaters SUV Car from DFSK with Glory Vaganza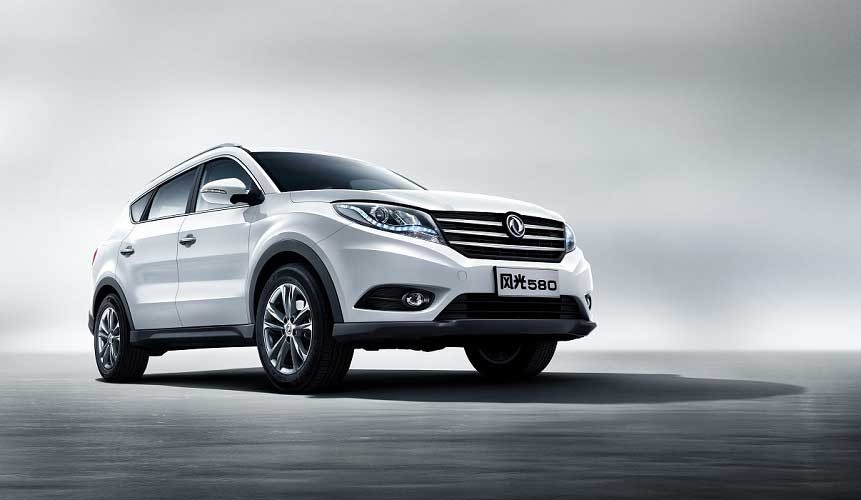 DFSK lately much discussed in passenger cars'review of in many automotive events. It is because DFSK presents a SUV type car that is equipped with a configuration of seven passengers. Moreover, through DFSK Glory 580, this Chinese manufacturer also successfully won a prestigious title at the Indonesia International Motor Show (IIMS) 2018 as the Best IIMS 2018 SUV.
Now, DFSK participates in Jakarta Fair Kemayoran (JFK) 2018 with a series of interesting programs. One of them is a sales program entitled Glory Vaganza that offers many benefits for consumers. This could be the right time for you to buy 7 seaters passenger cars Glory 580 or other DFSK products.
Glory Vaganza, Double Untung in JFK 2018
According to Franz Wang, the Managing Director of Sales Center of PT Sokonindo Automobile (DFSK), Glory Vaganza sales program offers many benefits for consumers who want to buy their flagship product, the DFSK Glory 580. This program is considered as the right moment to meet directly with potential customers and build a sense of confidence in consumers to have DFSK products. The convenience of this program adds to the benefits gained by consumers in addition to the low prices and excellent quality.
Booking Fee Only Rp 5 million
Booking fee or depostit is a collective agreement when consumers have decided to buy a car in accordance with the listed price of the passenger cars. DFSK answered the rampant challenge of producers who promotes cheap booking fee by setting a booking fee for Rp 5 million only, which is very cheap considering the amount of booking feel is usually ranging from Rp 5 million to Rp 10 million.
DFSK is even more affordable than its fellow Chinese brand, Wuling, who set the down payment with range from Rp 15 million to Rp 30 million. Furthermore, despite a small booking fee, the consumers can choose a lightweight DP or light installment. In conclusion, the current DFSK offer is very tempting!
Attractive Cashback During JFK 2018
In this Glory Vaganza sales program, the affordable booking fee is not the only thing that was offered by DFSK, but also cash back with an interesting amount! Regarding the amount, you can only find out when you buy the car. But one thing to be sure, with this cash back, you will get double profit.
Lucky Dip Achieve Hundreds of Million Rupiah
The benefits of Glory Vaganze sales program also includes a Lucky Dip or lottery with hundreds of million rupiahs totalz prizes. According to Franz, one of the prizes includes iPhone X, which exceed the prize of the booking fee.


DFSK Glory 580: 7 Seaters SUV with Loaded Features and Excellence
As the 7 seaters SUV, DFSK Glory 580 has a myriad of features and advantages that can be enjoyed once you sit in the driver's cabin. Before you enter the car, the dashing and slick body design welcomes you with the impression of luxury and modern. Therefore, it is reasonable to say that Glory Vaganza is made for this kind of car.
These loaded features and advantages are also what makes Glory 580 capable to snatch the title as the Best SUV IIMS 2018 ago. Rivals from Japanese and Korean manufacturers are forced to admit the advantages of the features and completeness of the Glory 580, which has a low price. Value for Money is one of the assessment aspects used by IIMS 2018 organizers.
So if you are wondering what are the features and advantages, no need to worry anymore, here are the features and advantages of DFSK Glory 580 which makes this car the Best SUV.
Stylish and Modern Design
From the first glance, people can tell that DFSK Glory 580 is stylish and modern. The touch of modern design is evident in every inch of its body. Glory 580 is no less gallant than its closest rival, Honda CR-V. Thanks to its front look that looks like a hawk with a chrome grille. Moreover, with LED fog lights on the front bumper, the headlamps, that also have been implanted with Day-time Running Lights looks a lot more dashing.
The bottom area of the car is also very dashing. Big tires with 17-inch rim become DFSK Glory 580's mainstay to compete with other SUVs in its class. The low version rim only have chrome color, but for the highest variant, the rim uses a more intense duo-tone alloy. Lastly, the rear spoiler and LED taillights also helped cement the slick design of this 7-passenger SUV.
Latest and Advanced Features
The other rivals of DFSK Glory 580 will probably find this advantage difficult to overcome: the full features that have been provided even for the lowest variants that was released in JFK 2018. The standard features include power windows, air conditioning, audio system with LCD touchscreen, up to various security features of ABS brakes, BS, and four airbags for front passengers.
The features of Glory 580 looks more flashy in its highest variant that have smartkey system, paddle shift, hill start assist, up to six airbags. Then the LCD panel has a larger full-touch screen and is able to display a tire pressure monitor, thanks to the Time Pressure Monitoring System feature. Not to mention the features of ISOFIX seats that improve the safety features of this car as a whole makes the highest variant deserves thumbs up.
Great Machine that Fits the Variants and Prices
For Glory 580, DFSK delivers 2 engine options, which are 1.8 L non-turbo and 1.5 L turbocharged. 1.8 L engine immersed in the lowest variant and only has a manual transmission. The power generated was only about 139 PS.
1.5 L engine that has been equipped with turbo, has a greater power to 150 PS, and is available in two variants of speed, that is manual and automatic. The automatic variants that already use the Continous Variable Transmission (CVT) system is more fuel efficient. This CVT of Glory 580 is claimed far better than the rival SUVs, that have no CVT which allows very lage loss of power.
High Value for Money
Through the advantages of the design and features above, DFSK was considered capable to provide high value for money for its consumers. Moreover, its ability to accommodate 7 passengers makes it very affordable.
With 5 + 2 seating configuration, the seats in the third row can be used for passengers. If you used the seats in the third row, the back is still relieved to load the goods. Even if you want to carry more items, the row seats can be folded to bring more space.
Price of DFSK Glory 580 for JFK 2018
You can get special prices plus all other benefits above only during JFK 2018, from 23 May to 1 July. Here's the price of each variant of Glory 580 offered at JFK 2018.
Glory 580 1.8 L Comfort 5M/T Rp 245.9 million
Glory 580 1.5 L Turbo Comfort CVT Rp 282 million
Glory 580 1.5 L Turbo Luxury 6M/T Rp 295 million
Glory 580 1.5 L Turbo Luxury CVT Rp 308 million
Lucky Dip for Super Cab
Glory Vaganza's sales program is intended to promote the flagship of DFSK, Glory 580, but that does not mean other DFSK products do not give you immediate benefits. For those of you who are interested in purchasing DFSK Super Cab, will also get a chance to take the lottery and get a surprise prize worth hundreds of millions of rupiah. This Lucky Dip has no difficult requirement. You only have to make a booking fee of Rp 5 million. You will not find any opportunity like this other than in JFK 2018.
DFSK Super Cab: Spacious Pickup that Bring Hockey for Business
Launched earlier in 2017, DFSK Super Cab first competes in the automotive market rather than Glory 580. Targeting the business and transport segments, DFSK Super Cab is designed as a super-spacious pickup truck and has a larger tub than its competitors. This brand-new pickup have several advantages that can surely challenge the pickup car market. As a new brand, DFSK Super Cab there are several advantages of this brand-new pickup as a provision to challenge the pickup car market. As a brand new, DFSK Super Cab takes time to prove to its toughness and worthiness to the consumer.
The price, which is cheaper than any of its rivals, become the advantage of DFSK Super Cab. This one commercial car is only priced at Rp 119 million rupiah for the lowest variant. This price is much lower than its nearest rival.
Super Cab's large dimensions are also the main attraction for consumers. Tub size up to 2470 mm is the widest compared to other rivals. This big dimension capable to load more items, which is very beneficial for the consumers.
Although included in the commercial cars class, the features provided by the DFSK manufacturer is complete. Starting from air conditioning, power steering, until the entertainment system is available. Come to think of it, for a commercial car, these features are really prodigious.
Suitable Machine Choice Requirement
There are two engine options, namely gasoline and diesel engines. 1.5 L gasoline engine capable of discharging power of 75 PS and has a carrying capacity of up to 1.27 tons. While the 1.3 L diesel engine capable of issuing power to 101 PS and has a carrying capacity of up to 1.45 tons. These variants of diesel engines was developed by Fiat manufacturer, which must have been tested in the automotive world. In conclusion, the capability of these machines cannot be doubted.